Online Casino Bonus Terms and Their Importance
When it comes to online gambling, some pieces of advice cannot be emphasized enough - for instance, the need of registering with trustworthy gaming platforms and the importance of gambling responsibly.
Another piece of advice you'll regularly see is that you should always read and understand casino bonus terms before claiming any offers thrown your way. Bonuses are indeed the biggest advantages of wagering online; however, to reap maximum possible profits from them you must be aware of the applicable terms and conditions.
Why Should You Read Casino Bonus Terms?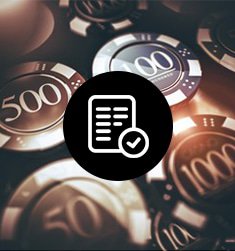 The simple answer to this question is that online casino deals can often be confusing - It is not so much that bonus rules are especially complex, it's more the fact that they can vary considerably from one casino promotion to another. For example, while some promotions may require a friendly deposit to qualify, others have no minimum deposit requirements, and so on.
Online betting houses often try to accommodate all types of players, obviously, which results in them providing a wide variety of promotions - this is a good thing for you as a player but it can lead to confusion as mentioned above. Precisely why it's important to take the time to check what's in the fine print.
Discussed below are key terms gamers ought to look out for, with their meanings and the effects they've got on promotional deals.
Wagering Requirements
Also known as rollover or playthrough requirements, these are an essential part of the casino bonus terms for almost all offers you'll come across online. Note that a bonus must be cleared prior to making any withdrawal requests; the rollover specifies how much you're required to bet/stake in to clear it.
Consider the following example - if you were given a $200 award with a 10x playthrough, you would have to wager a total of $2,000 (20 x $200). Usually, the playthrough requirements are very clear, though you've got a few specifics to keep out an eye for. Always check the game contributions or restrictions and also see if the wagering is based on the bonus alone, or bonus plus the deposit combined.
To give you a clear picture of that last point, consider the $200 offer mentioned above - say it was a 100% deposit promo, meaning you'd need to deposit $400 to claim it. If the 10x rollover was based on the bonus and deposit amounts, you would have to bet a total of $6,000 ($200 + $400 x 10). Notice the difference in the rollover.
Game Weightings and Restrictions
Game weightings/contributions toward completing the rollover have become quite popular over recent years. Not all betting operators advertise these are clearly as players would like, and so you might want to read through the accompanying casino bonus terms to be absolutely sure - it's of paramount importance to see whether or not they apply as they greatly affect the use of your bonuses.
Note that if a promotion comes with game restrictions, it means certain game titles won't count towards the playthrough altogether. While punters can usually still play the restricted games, in some cases this will result in an offer being lost. Therefore, ensure you stick to the allowed games if instructed so.
On the other hand, if a promo is available with game weightings, it simply means some titles will contribute only partly towards fulfilling the wagering. Slots will normally count 100%, blackjack 25% or less, and specialties such as keno 0%.
Cash Deal and Play Casino Bonus Terms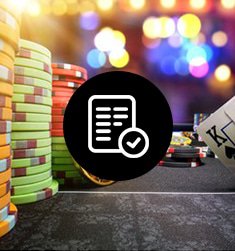 As it is, a cash offer and a play award have a major distinction between them, one that patrons must understand. A cash deal allows you to withdraw the bonus amount, while a play deal does not. Needless to say, this greatly affects the value of your offer.
Basically, cash offers are straightforward. Providing you've completed the wagering, you'll be able to cashout any money left in your account, including any remaining bonus funds. What does this mean for a player? It means that you could potentially lose money playing but still come out as a winner.
With play deals, things are a bit different; any remaining bonus money is deducted from your balance at the point of making a withdrawal request. You'll be allowed to cashout part or all of your winnings, assuming you've fulfilled the playthrough prerequisites. If you happen to lose while playing, the losses are deducted from your deposit first and then the bonus cash. Obviously, cash bonuses are more preferred by many online gamblers.
Stake Sizes
This often catches gamers unaware since they don't really expect them. However, more and more casinos are including these particular rules, thus definitely something worth a look into. Such terms normally tell you that any bets placed shouldn't go beyond a certain level, often expressed as a percentage. For instance, they might instruct the punters not to place a stake higher than 20% of an award on a single bet. Therefore, on an offer of $100, the stakes must remain at 20$ or lower.
Final Word
While there is a bunch of other casino bonus terms gamers will stumble upon, the ones explained on this page are among the most essential. All in all, don't make the mistake of ignoring the fine prints as it's the only way to make the most out of promotional offers.