No Deposit, No Problem
Do you know what's better than free money? Free money that's actually free.
No Deposit, No Problem
When you find a casino bonus that gives you a gift with no deposit, such as bonus cash, you might think to yourself, "Hey, that's pretty cool! Free cash!" But, don't be quick to sing its praises quite yet. First, you should make sure you've found a bonus code that has no wagering requirements.
Beware the Fine Print
When a casino offers a bonus, they are taking a chance that they can allure you to start playing on their website and keep you playing long term. However, despite being in the gambling business, most casinos don't like to take chances. To mitigate the odds of giving out freebies without receiving anything in return, they often implement stipulations on betting.
The point of a minimum requirement is to force you to bet that "free" money they just gave you over and over again. This will make it more difficult for you to pocket the free cash, and ensure that their money stays right where they want it - in their coffers.
Let's say you find a no deposit casino bonus deal that gives you $150 just for walking through the proverbial front door. However, if there is the stipulation that you must wager that money 40 times before you can cash it out - whoa, now that money isn't looking so free after all, is it? If you do a little math ($150 x 40), you quickly realize that you need to bet $6,000 before you can take your bonus home.
No Wagering Benefits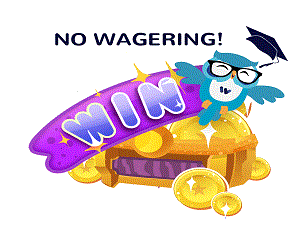 Now, that isn't to say that you might not win something with the bonus. But what if you quickly realize that you don't actually like the casino any more? Well, too bad, you still have to chance that cash 39 more times.
That's where no wagering casino bonus codes come in handy. Although rare in conjunction with a no deposit bonus, there really is no better deal than free cash that is, no strings attached, free. In the case of a no deposit no wagering deal, the sum is usually on the smaller side. But, again, if you find that you've lost interest in a particular casino, there's no point in spending any more time there than you have to. Promotions without minimums give you that freedom.
Consider the Terms
Again though, check the fine print to be sure the offers you find are all they are cracked up to be. Most websites have the most pertinent terms and conditions listed right alongside the bonus offer. Otherwise, all online gambling sites have a "Terms and Conditions" page where you can read to your heart's content.
In addition to the site's terms, make sure you check your local jurisdiction's laws and regulations. Some places don't allow for no minimum wagering for legal purposes, so always be up to date as that is concerned.
Finding Bonus Codes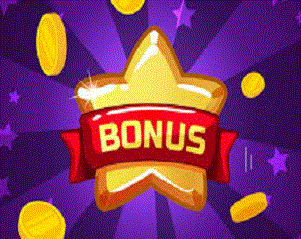 You could scour the web for no deposit no wagering bonuses, and it surely wouldn't hurt to look, but why do it yourself? There are plenty of websites and blogs that have done all the work for you and are more than happy to point you in the right direction. In fact, your time would probably be better spent looking for sites like these rather than laboriously going through each casino's "Terms and Conditions" on your own.
So, before you take advantage of a no deposit bonus code, be sure to check for free casino bonuses that are free from wagering requirements as well. Now you'll be free to spend, or cash out, your winnings whenever you feel that it's time.